tornado, wirbelsturm, minitornade, tornade, cyclone, twister, storm, severe weather, tornado alley, stormchaser, storm chasing, weather photo, storm photo
here is my favourite moment : the June 6 2007 tornado in South Dakota. This is Gene Moore taking a photo of that beautiful twister . It lasted almost half an hour.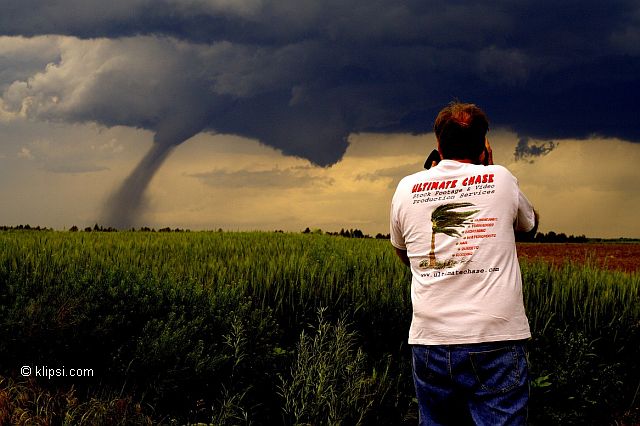 above : Gene Moore taking aim at the tornado, near Allen / Kyle in the Lakota-Sioux territories in South Dakota
below : a photo of me and the tornado, taken by Gene Moore.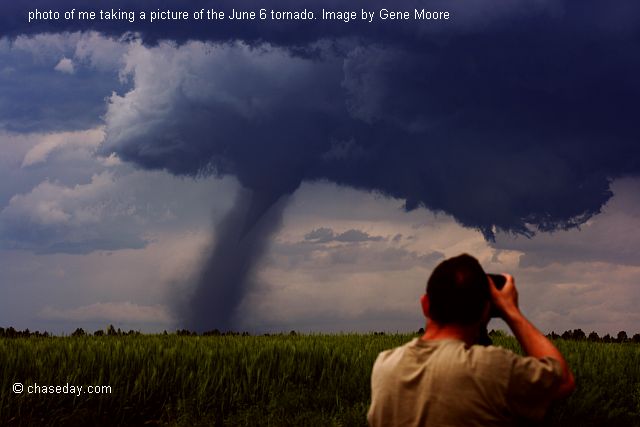 here is another few views of the June 6 2007 tornado near Allen / Kyle, South Dakota
more images soon.
note : these images below in the slideshow are NOT from 2007 but from my previous years of chasing
Using Firefox, no background music ? stream it from separate window : THE WINDS OF MARS
some of my former twister pix more judge my pix lightning
SPC REAL WARNING CG JET STORMTRACK WX weather accuweather wunderground
meet my friends : ultimatechase chaseday cloud9tours cyclonejim facethewind
contact info : e-mail klipsi@bluewin.ch

eclipse, tornado, storm, Sturm, orage, orages, image, images, photo, photos, pix, picture, Bild, Foto, Bilder, recent, live, Switzerland, swiss, Suisse tornado, twister, tornadoes, minitornade, tornade, cyclone, tempete, orage, Sturm, storm, hail, Hagel, grele, severe weather, severe storm, SPC, storm prediction, Wirbelsturm, Orkan, Wind, Orkanwind, hurricane, hurricane wind, tropical storm, cyclone, taifun, typhoon, typhon, cyclone, anticyclone, dryline, triple point, tornado alley, midwest, great plains, oklahoma, texas, kansas, nebraska, panhandle, amarillo, childress, wichita, wichita falls, norman, oklahoma city, disaster, outbreak, tornado outbreak,