information sur les tornado tours en franšais www.tornadotour.info
sept. 27, 2010 waterspouts near Chioggia / Venice Italy
http://www.wetter-foto.de/foto-50623-wasserhose-bei-chioggia-venedig.html
http://www.wetter-foto.de/foto-50622-wasserhose-und-regenbogen.html
http://www.kyte.tv/ch/klipsi/chioggia-waterspout-chase/p=lpw&c=9038&s=1036095&l=2507
2010 , chased in Tornado Alley for 2 months, saw lots of tornadoes,
selection of best 2010 tornado chase images click here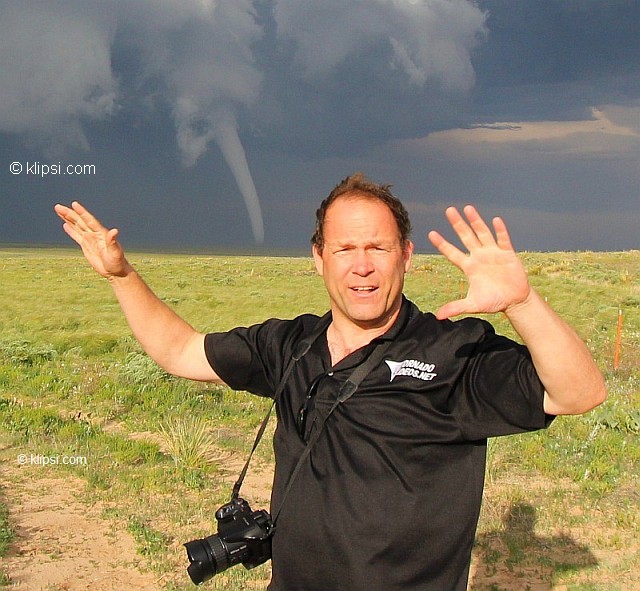 contact me for chasing tornadoes in 2011 klipsi@bluewin.ch
xxxxx
below : a large tornado on 17 June 2009 between Grand Island and Aurora, Nebraska.

various tornadoes by Klipsi. scroll down. Click thumbs for larger view
contact me if you want to join on a tornado chase klipsi@bluewin.ch
2009 stormchasing in Tornado Alley in June
chased mostly with Gene Moore, but also a few days with Dean Gill , Reed Timmer


the large tornado near Aurora Nebraska June 17 2009
click and follow all pix and vids of the chase
june7 hail-slomo-11-june june-14-part-one gustfront-15-june
storm-research-vehicle tornado-17-june-e-of-grand-island
june-17-nebraska-chase-tornado june-17-images srv
Twist and Shout : Tornado Alley 2008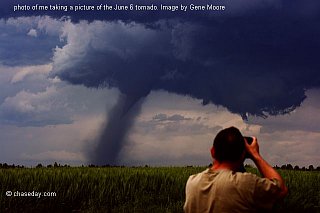 Klipsi and the June 6 2007 Kyle South Dakota tornado.
above photo by Gene Moore chaseday.com
>>> click here to see my 2007 chase images, blog, vids
various previous tornadoes ...
Tornado in Italy :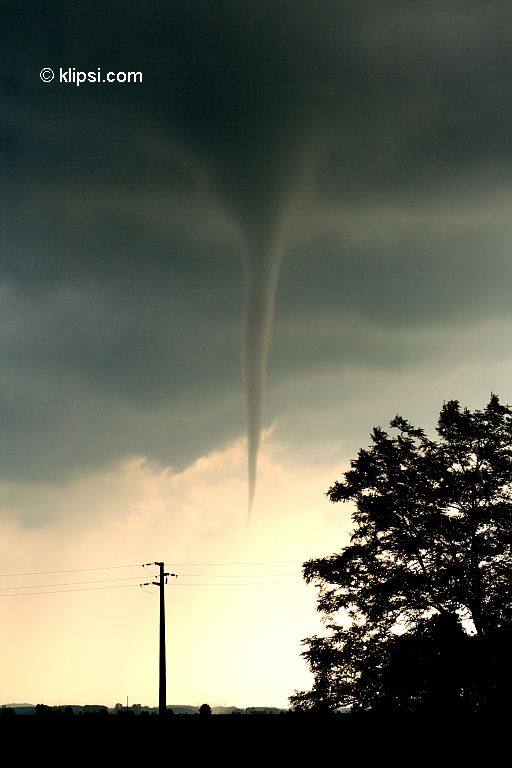 July 9, 2007 landspout tornado south of Vercelli, Italy.
in fact it was a slender waterspout over land.... lots of warm water in the flooded rice fields there
see also :
http://klipsi.blog.tdg.ch/archive/2007/07/10/tornade-de-vercelli-nouvelles-images.html
http://www.youtube.com/watch?v=LUI4nABbOZU